It is said that plants that we have at our fingertips have the most valuable properties...
It is also true about evening primrose - a common plant of yellow flowers. It has come to different corners of the world from America. It contains more or less 75% of unsaturated fatty acids. Therefore, evening primrose oil is such an excellent hair care product. Is it worth trying?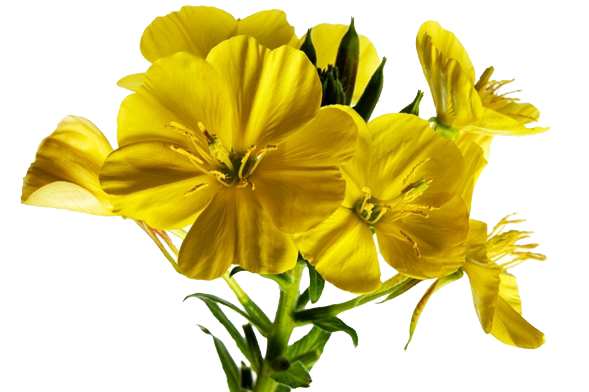 Cold-pressed from the seeds of evening primrose, it has very interesting qualities. As other oils, it owes its action to fatty acids. It is a precious source of essential unsaturated acids (more or less 75%). Various sources provide different numbers but it is more or less:
7-10% GLA acid (gamma-linolenic)
70-71% LA acid (linoleic)
Friend of Damaged Hair
Evening primrose oil is ideal for high porosity hair – it is mainly due to large amount of omega-6 acids. The structure of this type of hair requires strong repair, regeneration, strength and protection. Evening primrose oil contains polyunsaturated fatty acids of largest particles – they perfectly fit between raised cuticles of damaged hair. They seal its structure and provide protection.
Vitamin Support
Evening primrose oil helps to restore health and good condition of hair. It smooths, strengthens, nourishes and adds shine. What is more, the oil improves condition of the skin. Noticeable rejuvenation can be achieved thanks to a large amount of vitamin E. The amount of the vitamin is enough to effectively nullify harmful action of free radicals.
Trinity of Valuable Minerals
Natural evening primrose oil contains three most popular minerals: zinc, selenium and magnesium. What are their hair benefits? Zinc enhances the absorption of essential retinol and controls work of sebaceous glands. As a result, hair doesn't get greasy so fast. Selenium stops excessive hair loss and boosts hair growth. The third mineral is magnesium. It takes part in the production of keratin which is a natural building block of our hair.
Thanks to all these nutritional ingredients, evening primrose oil is an ideal product for high porosity hair. It delivers strength, hinders ageing, moisturises, protects and improves the appearance of hair.