DIY: Use Evening Primrose Oil in Your Hair Care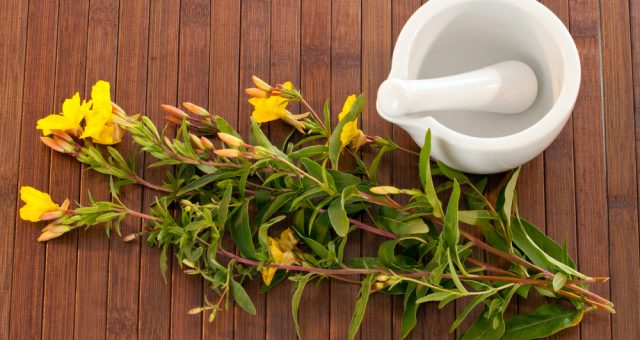 It contains three most valuable minerals – zinc, selenium and magnesium. It consist of 75% omega-6 fatty acids. Provides proper level of hydration of hair, strengthens it and regenerates even the strongest damages. It is all gentle and at low cost. What has such amazing influence on hair? The one and only, evening primrose oil. It is a little known oil from common plants with quite uncommon action.
Evening primrose is a very interesting plant. You can find it growing wild in meadows or fields. At first, it does not draw attention. Too bad, because a lot of people pass this flourishing yellow flower, not realising that evening primrose oil is a valuable ingredient of cosmetics.
You can use it for skin or hair care because it contains many valuable nutrients. Many people intakes evening primrose oil as a cure for many diseases, for example of the circulatory system. Let's get back to how to use evening primrose oil in daily hair care.
Hair Oil Treatment
The first thing that comes to your mind when you think of natural oil is hair oiling. If you think of hair oils, you usually treat it as a separate product for spot treatment. Evening primrose oil can also be used for hair oiling. It is a lightweight oil that can be successfully used on the entire length of hair and provide smoothness and shine. Evening primrose oil can be applied:
to wet or dry hair before shampooing (strong regenerating action).
to wet hair after washing (thermal protection and light nourishment).
to dry hair ( facilitates styling, tames unruly strands).
Homemade Hair Mask

Not very many people are aware of the fact that evening primrose oil works perfectly as a base ingredient of homemade hair mask. Usually, coconut oil, jojoba oil or sweet almond oil are used for this purpose. However, for high porosity hair, evening primrose oil can turn out to be more beneficial. Why? It belongs to the group of non-penetrating oils, therefore it is perfect for damaged hair. How to prepare this homemade hair mask with evening primrose oil?
You will need:
Pure evening primrose oil (approximately 3-4 tablespoons)
One yolk or a tablespoon of milk
One tablespoon of natural honey
Keratin hydrolysate (optional)
Combine all ingredients to gain a smooth blend. It is very important that the components are in room temperature. There is no need to warm up evening primrose oil or do a saun on hair because the oil works best in low temperatures. Apply the mask to the entire length of your strands, including the roots. Wrap it in a towel and leave in for at least 15 minutes. Only after this time, you can rinse and wash your wisps. During this time, evening primrose has the time to penetrate inside hair and coat it with a thing protective film.